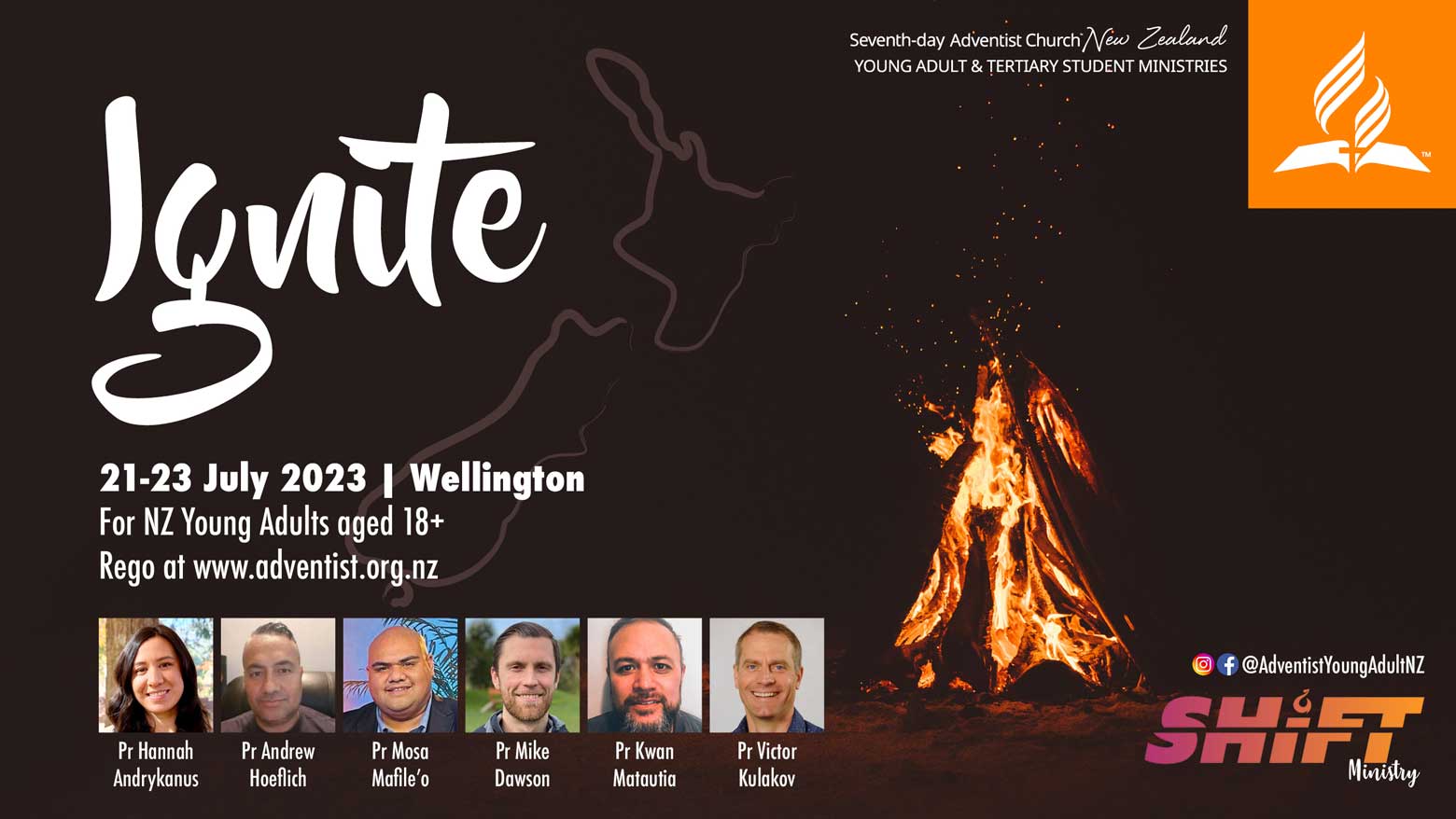 21-23 July 2023 (From 7:00pm on Friday 21 July to 12:00pm on Sunday 23 July)
This year's IGNITE Weekend is happening in Wellington and open to young adults aged 18+ (from the North and South Island).
IGNITE is an annual event designed to help young adults grow in their faith and connect with other young adults.
North Island Attendees – $20 (to cover meals and materials)
South Island Attendees – free
Meals Included: Sabbath lunch & Saturday dinner.
Travel & Accomodation: Not included (you will need to arrange your own).
Limited Spaces: 100 capacity.
Registrations Close Monday 10 July at 5:00pm.
Register Now